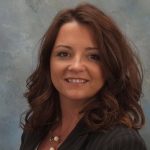 Cindy Lang
Sales Partner, Broker
A little about me
With 18 years of veteran experience in the property market, Cindy knows the ins and outs of Illinois real estate climate.
She joined the real estate market after selling her first home by herself, and found that she had a knack for it. She also loved the flexibility it allowed her, to still spend time with her young children.
Throughout her career, this do-it-all superwoman has closed more than $37 million worth of property sales and hundreds of happy clients.
She acts as the Buyer's Agent and Listing Agent for J.P. Finley & Company Realtors, helping clients make one of the biggest decisions of their lives, whether they're first-time buyers or not.
What has kept Cindy in this industry is her devotion for helping people find a perfect home. She identifies that buying a home is among the top three biggest decisions that people make, next to getting married and having kids, and she loves to be a part of this journey. Her secret is getting to know clients on a personal level and really discovering what is inside their hearts and dreams.
If you want someone who truly cares for you, then Cindy is the person who'll make sure that you totally get what you want, whether it's your preferred home or the perfect buyer.
Cindy has now settled on a large farm, where she takes care of her horses, chickens, and other cattle. She also has a passion for taking old furniture and refurbishing it into a custom piece for homes. And of course one of her biggest prides is for her 3 sons, each of which have been in different areas of the military: Air Force, Marines and Army.