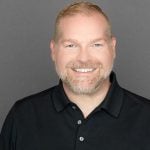 John Paul "JP" Finley
Team leader and founder of JP Finley & Company Realtors
A little about me
J.P. Finley's real estate journey started when he purchased his own home and experienced bad customer service firsthand. Since then, he decided that he wouldn't let another individual experience the challenges that he went through, leading him to establish the J.P. Finley & Company Realtors--a company well-known for putting their clients' welfare first.
As a small town kid from Central Illinois, J.P. grew his real estate business one satisfied client at a time. He sold 33 homes just in his first year in 2005 -quite an achievement for the new agent on the block!
Since then, J.P. has been running one of the most successful real estate teams that consistently helps hundreds of clients each year. J.P. is very tuned to quality housing, and holds all contractors accountable for meeting those same standards. His passion for architecture and design has even gotten him as far as helping clients with floor plan design, builder selection, material selection, quality control walkthroughs and final delivery. Making his skills the right arsenal to have on your side.
Not only is he a graduate of the Realtor Institute, but J.P. is also an accredited buyers' representative and a certified negotiation expert. He has been recognized as one of the top residential agents in the region by Prudential, Keller Williams, RE/MAX, Inman News, local news outlets, and other trade organizations. Additionally J.P. received the RE/MAX Lifetime Achievement Award and Chairman's Club Platinum Club Team of the Year and New Construction Team of the Year multiple times.