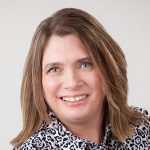 Kathy Jensen
Real Estate Professional Assistant
A little about me
With over 20 years of experience in various real estate niches, Kathy is the backbone of the J.P. Finley office. While not at the forefront with the client, we like to say that she is the one that keeps everything together behind the scenes.
She focuses on moving clients toward their next "happy place," whether they're buyers or sellers. Kathy's goal is to take care of all of the small, yet crucial details, and make sure everyone is happy when they come together at the closing table. The reason Kathy excels so well at her job is her astute attention to detail and her impeccable organization.
Committed to making the whole process smooth and trouble-free, Kathy values honesty and transparency in establishing trust among everyone involved in the transaction.
Kathy loves helping out the team, and prefers to stay behind the scenes. As the true customer advocate that she is, you can definitely count on Kathy to give you a hand.
In her spare time, Kathy likes reading history and fiction books, and collecting vintage pieces such as her library card catalog. And when the holiday season or birthdays roll around, Kathy enjoys creating handmade cards for her loved ones. Talk about real attention to detail!